Date

November 16th - 17th
open:TBD
Start:TBD

Venue

Bellesalle Shibuya Garden
16-17 Nanpeidai-cho, Shibuya-ku, Tokyo

Register

Ticket

Official Hotel
To athletes participating in Olympia Amateur Japan.
As a result of notifications from the IFBB PRO League, athletes from following countries must bring a certificate of participation in the regional contests from each promoter in that country:Brazil, Canada, Italy, Japan, South Africa, South Korea, Turkey, United Kingdom.
If you cannot bring your own, you will not be able to participate. Also, even if you cannot participate for personal reasons, you will not be able to refund the registration fee.
Contest shooting
2019 Japan pro weekend is going to be on pay per view. For that reason, Instagram and Facebook etc social media live stream will be strictly banned. In case you want to film this event for your YouTube, DVD etc, you would need to pay 5,500 Japanese Yen per day for permission. To apply for media permission, please contact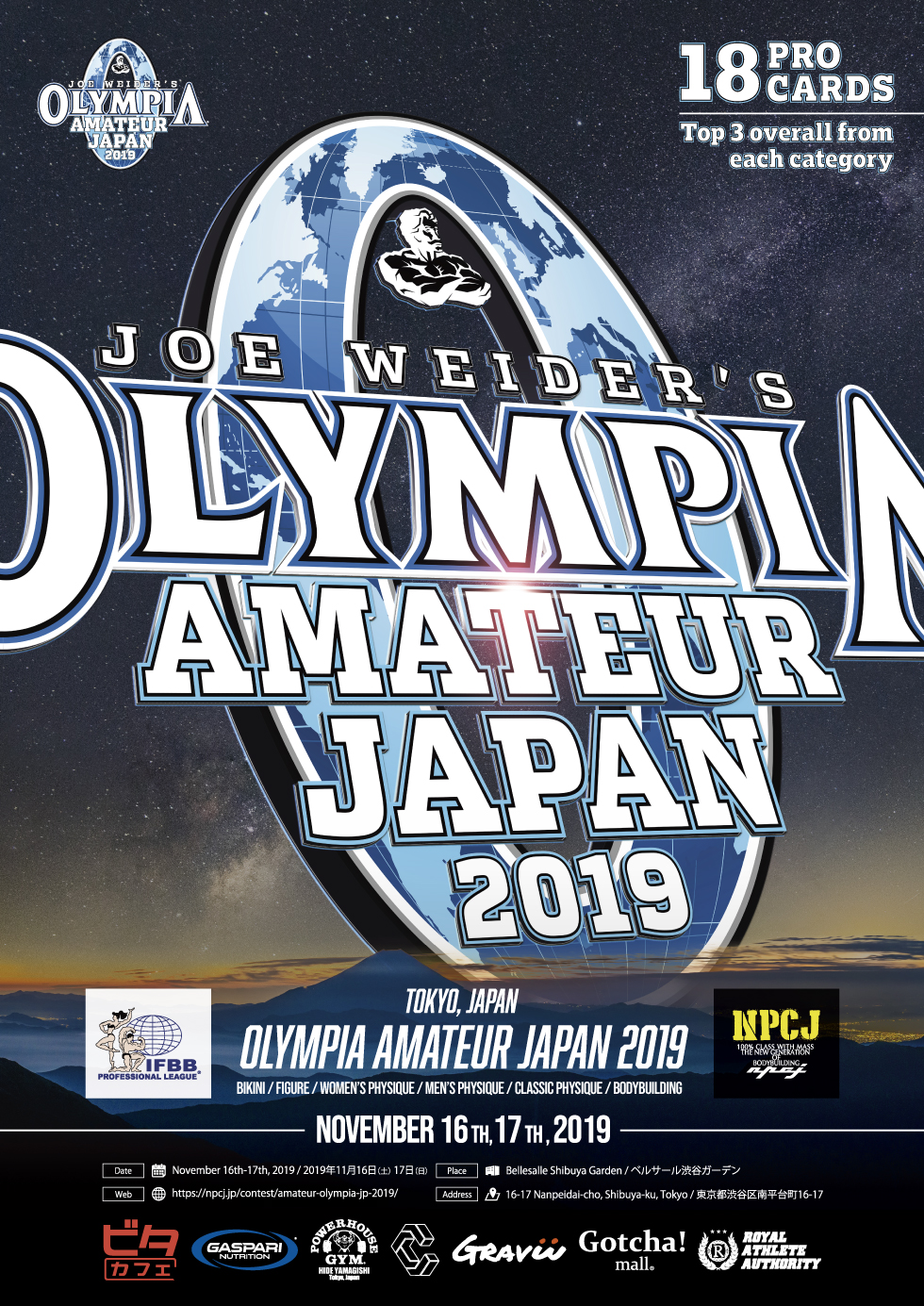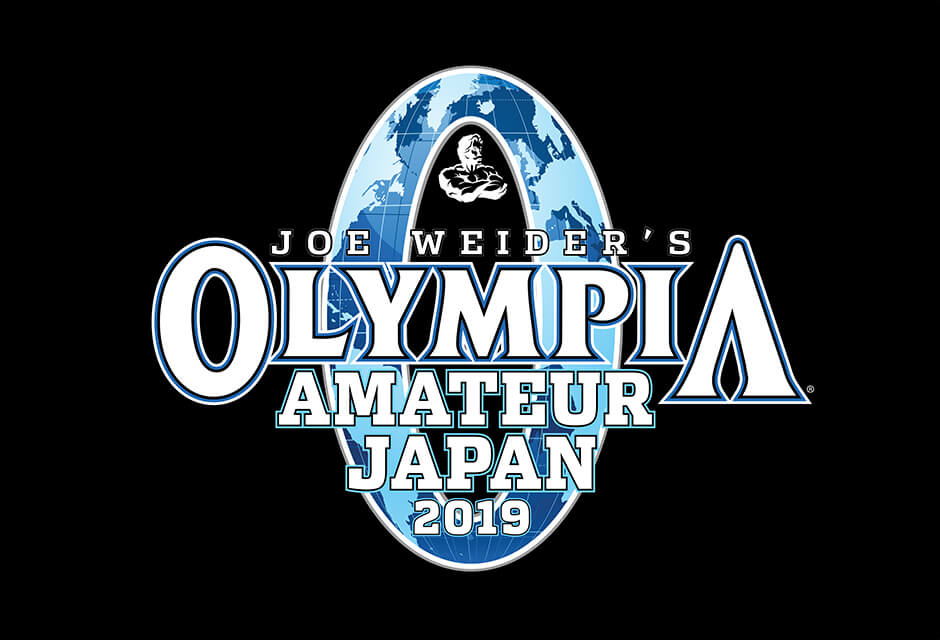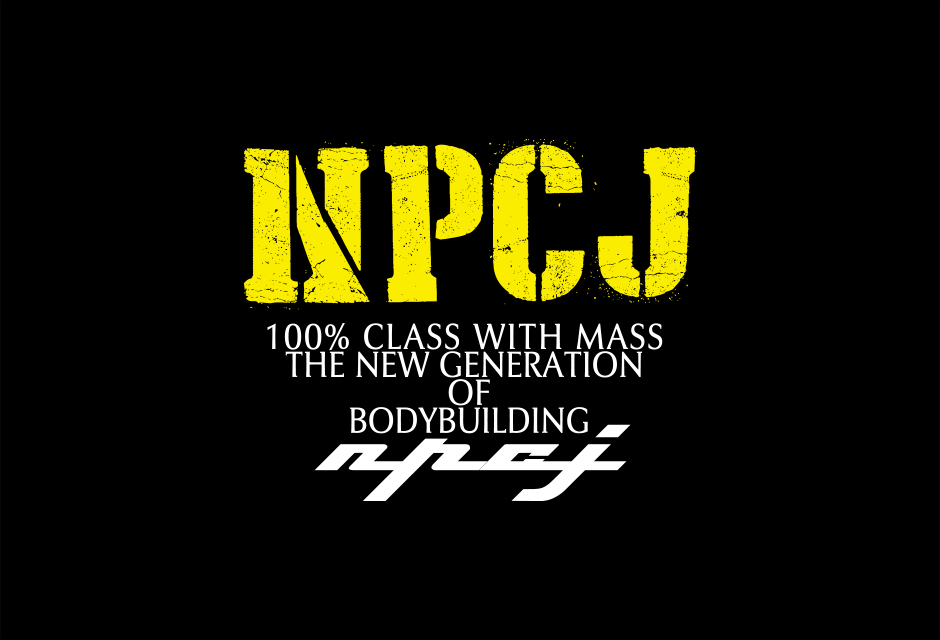 18 Pro Cards:Top 3 overall from each category
Open to all athletes worldwide.
all Athlete Registration "Only Nov. 15th" 3:00 p.m ~ 8:00 p.m
Promo

Date
November 16th - 17th


Open

TBD


Start

TBD


Athlete Meeting

TBD
Venue
Bellesalle Shibuya Garden
16-17 Nanpeidai-cho, Shibuya-ku, Tokyo
Category

November 15th

all Athlete Registration "Only Nov. 15th" 3:00 p.m ~ 8:00 p.m

November 16th

Bikini

| | |
| --- | --- |
| Novice | Novice is No pro qualifier class |
| Masters Over 40 | Masters is No pro qualifier class |
| Open Class A | Up to and including 5'2"(less then 157cm) |
| Open Class B | Over 5'2" and up to and including 5'4"(less then 163cm) |
| Open Class C | Over 5'4" and up to and including 5'6"(less then 168cm) |
| Open Class D | Over 5'6"(over 168cm) |

Men's Physique

| | |
| --- | --- |
| Novice | Novice is No pro qualifier class |
| Masters Over 40 | Masters is No pro qualifier class |
| Open Class A | Up to & including 5'7"(less then 170cm) |
| Open Class B | Over 5'7" and up to and including 5'8"(less then 173cm) |
| Open Class C | Over 5'8" and up to and including 5'9"(less then 175cm) |
| Open Class D | Over 5'9" and up to and including 5'11"(less then 180cm) |
| Open Class E | Over 5'11" and up to and including 6'(less then 183cm) |
| Open Class F | Over 6'(over 183cm) |

Bodybuilding

| | |
| --- | --- |
| Novice | Novice is No pro qualifier class |
| Masters Over 40 | Masters is No pro qualifier class |
| Open Bantamweight | up to and including 154 ¼ lbs(70kg) |
| Open Lightweight | over 154 ¼ lbs(70kg) up to and including 176 ¼ lbs(less then 80kg) |
| Open Light-Heavyweight | over 176 ¼ lbs(80kg) up to and including 198 ¼ lbs(less then 90kg) |
| Open Heavyweight | over 198 ¼ lbs(over 90kg) |

November 17th

Figure

| | |
| --- | --- |
| Novice | Novice is No pro qualifier class |
| Open Class A | Up to and including 5'2"(less then 157cm) |
| Open Class B | Over 5'2" and up to and including 5'4"(less then 163cm) |
| Open Class C | Over 5'4" and up to and including 5'6"(less then 168cm) |
| Open Class D | Over 5'6"(over then 168cm) |

Women's Physique

| | |
| --- | --- |
| Novice | Novice is No pro qualifier class |
| Open Class A | Up to & including 5'2"(less then 157cm) |
| Open Class B | Over 5'2" and up to and including 5'4"(less then 163cm) |
| Open Class C | Over 5'4" and up to and including 5'6"(less then 168cm) |
| Open Class D | Over 5'6"(over then 168cm) |

Classic Physique

Novice
Novice is No pro qualifier class
Masters Over 40
Masters is No pro qualifier class
Open Class A

Up to and including 5'4"(163cm) - Up to and including 160 lbs(less then 73kg)
Over 5'4", up to and including 5'5"(165cm) - Up to and including 165 lbs(less then 75kg)
Over 5'5", up to and including 5'6"(168cm) - Up to and including 170 lbs(less then 77kg)
Over 5'6", up to and including 5'7"(170cm) - Up to and including 175 lbs(less then 79kg)

Open Class B

Over 5'7", up to and including 5'8"(173cm) - Up to and including 182 lbs(less then 83kg)
Over 5'8", up to and including 5'9"(175cm) - Up to and including 190 lbs(less then 86kg)
Over 5'9", up to and including 5'10"(178cm) - Up to and including 197 lbs(less then 89kg)

Open Class C

Over 5'10", up to and including 5'11"(180cm) - Up to and including 205 lbs(less then 93kg)
Over 5'11", up to and including 6'0"(183cm) - Up to and including 212 lbs(less then 96kg)

Open Class D

Over 6'0", up to and including 6'1"(185cm) - Up to and including 220 lbs(less then 100kg)
Over 6'1", up to and including 6'2"(188cm) - Up to and including 230 lbs(less then 104kg)
Over 6'2", up to and including 6'3"(191cm) - Up to and including 237 lbs(less then 108kg)
Over 6'3", up to and including 6'4"(193cm) - Up to and including 245 lbs(less then 111kg)
Over 6'4", up to and including 6'5"(196cm) - Up to and including 252 lbs(less then 114kg)
Over 6'5", up to and including 6'6"(198cm) - Up to and including 260 lbs(less then 118kg)
Over 6'6", up to and including 6'7"(201cm) - Up to and including 267 lbs(less then 121kg)
Over 6'7"(201cm) - Up to and including 275 lbs(less then 125kg)

Tanning lotion and Oils

Coloring will be done after the competitor check-in on Friday, November 15th.
Competition Tanning "ProTan&reg";
Advance reservations are not accepted at each store.
We can accept even on the day of the contest.

Charge

1 applications:18,000 yen
2 applications:23,000 yen
3 applications:27,000 yen

Venue

Bellesalle Shibuya Garden 1F

Contact information

makeup

Mico

Anna Savitckaia

Natalia Silkina

Mondo-artist

Official Hotel
Remarks

Do not get the venue dirty.
Do not throw away garbage on the day at the venue.
Please handle with careful handling of valuables etc.
In case of theft, loss, damage, etc., we can not assume any responsibility.

Contact

日時

11月16日 [ 土 ] 17日 [ 日 ]
open:TBD
Start:TBD

会場

ベルサール渋谷ガーデン
東京都渋谷区南平台町16-17

出場登録

チケット

オフィシャルホテル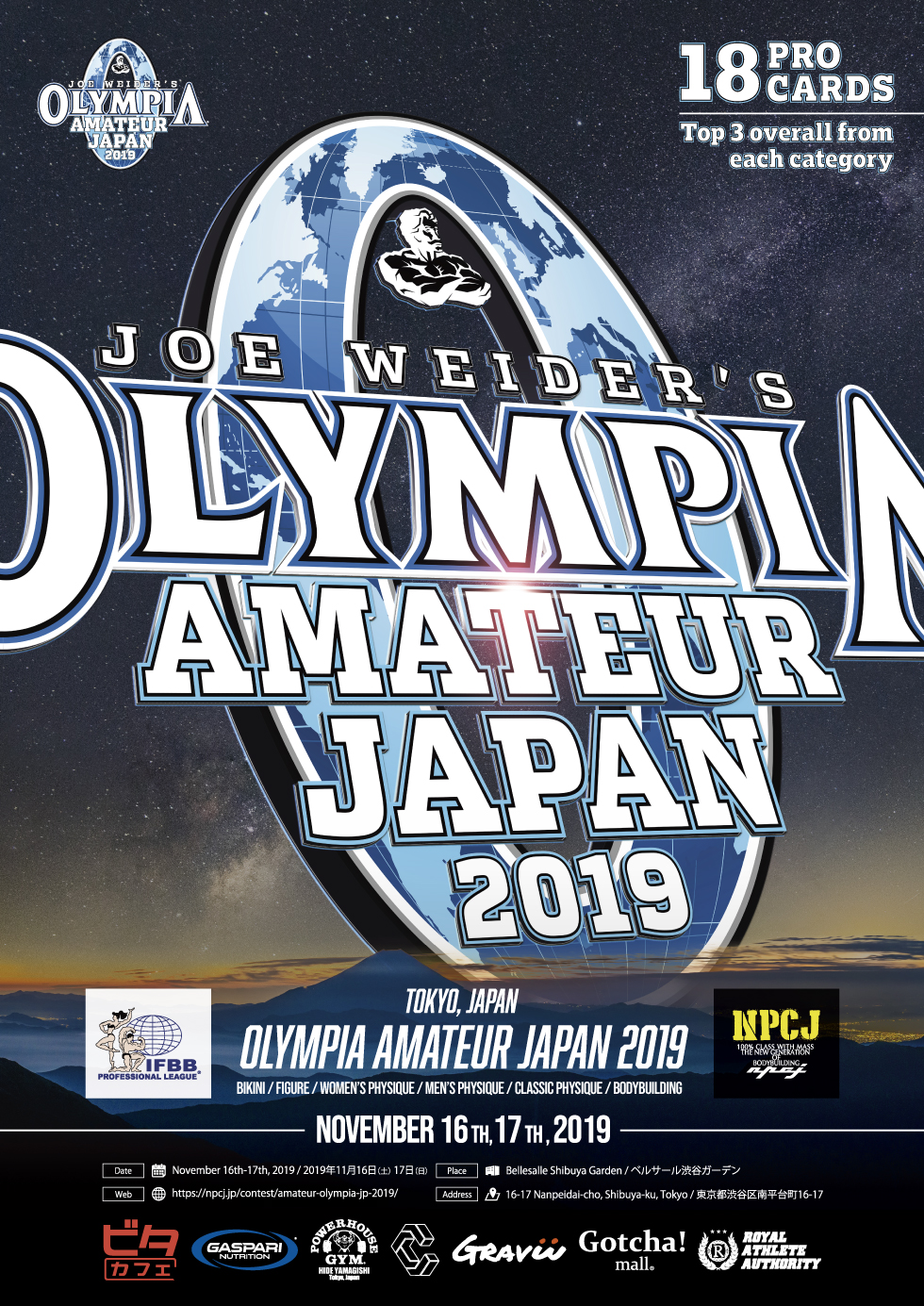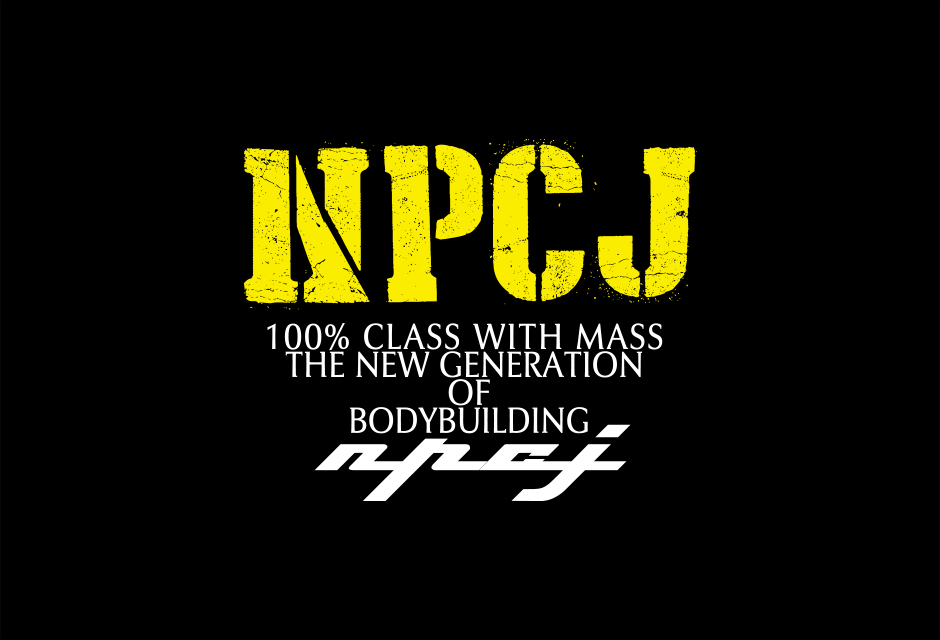 18 Pro Cards:Top 3 overall from each category
Open to all athletes worldwide.
all Athlete Registration "Only Nov. 15th" 3:00 p.m ~ 8:00 p.m
Date
11月16日 [ 土 ] 17日 [ 日 ]


Open

TBD


Start

TBD


Athlete Meeting

TBD
会場
ベルサール渋谷ガーデン
東京都渋谷区南平台町16-17
競技カテゴリー

November 15th

all Athlete Registration "Only Nov. 15th" 3:00 p.m ~ 8:00 p.m

November 16th

Bikini

| | |
| --- | --- |
| Novice | Novice is No pro qualifier class |
| Masters Over 40 | Masters is No pro qualifier class |
| Open Class A | Up to and including 5'2"(less then 157cm) |
| Open Class B | Over 5'2" and up to and including 5'4"(less then 163cm) |
| Open Class C | Over 5'4" and up to and including 5'6"(less then 168cm) |
| Open Class D | Over 5'6"(over 168cm) |

Men's Physique

| | |
| --- | --- |
| Novice | Novice is No pro qualifier class |
| Masters Over 40 | Masters is No pro qualifier class |
| Open Class A | Up to & including 5'7"(less then 170cm) |
| Open Class B | Over 5'7" and up to and including 5'8"(less then 173cm) |
| Open Class C | Over 5'8" and up to and including 5'9"(less then 175cm) |
| Open Class D | Over 5'9" and up to and including 5'11"(less then 180cm) |
| Open Class E | Over 5'11" and up to and including 6'(less then 183cm) |
| Open Class F | Over 6'(over 183cm) |

Bodybuilding

| | |
| --- | --- |
| Novice | Novice is No pro qualifier class |
| Masters Over 40 | Masters is No pro qualifier class |
| Open Bantamweight | up to and including 154 ¼ lbs(70kg) |
| Open Lightweight | over 154 ¼ lbs(70kg) up to and including 176 ¼ lbs(less then 80kg) |
| Open Light-Heavyweight | over 176 ¼ lbs(80kg) up to and including 198 ¼ lbs(less then 90kg) |
| Open Heavyweight | over 198 ¼ lbs(over 90kg) |

November 17th

Figure

| | |
| --- | --- |
| Novice | Novice is No pro qualifier class |
| Open Class A | Up to and including 5'2"(less then 157cm) |
| Open Class B | Over 5'2" and up to and including 5'4"(less then 163cm) |
| Open Class C | Over 5'4" and up to and including 5'6"(less then 168cm) |
| Open Class D | Over 5'6"(over then 168cm) |

Women's Physique

| | |
| --- | --- |
| Novice | Novice is No pro qualifier class |
| Open Class A | Up to & including 5'2"(less then 157cm) |
| Open Class B | Over 5'2" and up to and including 5'4"(less then 163cm) |
| Open Class C | Over 5'4" and up to and including 5'6"(less then 168cm) |
| Open Class D | Over 5'6"(over then 168cm) |

Classic Physique

Novice
Novice is No pro qualifier class
Masters Over 40
Masters is No pro qualifier class
Open Class A

Up to and including 5'4"(163cm) - Up to and including 160 lbs(less then 73kg)
Over 5'4", up to and including 5'5"(165cm) - Up to and including 165 lbs(less then 75kg)
Over 5'5", up to and including 5'6"(168cm) - Up to and including 170 lbs(less then 77kg)
Over 5'6", up to and including 5'7"(170cm) - Up to and including 175 lbs(less then 79kg)

Open Class B

Over 5'7", up to and including 5'8"(173cm) - Up to and including 182 lbs(less then 83kg)
Over 5'8", up to and including 5'9"(175cm) - Up to and including 190 lbs(less then 86kg)
Over 5'9", up to and including 5'10"(178cm) - Up to and including 197 lbs(less then 89kg)

Open Class C

Over 5'10", up to and including 5'11"(180cm) - Up to and including 205 lbs(less then 93kg)
Over 5'11", up to and including 6'0"(183cm) - Up to and including 212 lbs(less then 96kg)

Open Class D

Over 6'0", up to and including 6'1"(185cm) - Up to and including 220 lbs(less then 100kg)
Over 6'1", up to and including 6'2"(188cm) - Up to and including 230 lbs(less then 104kg)
Over 6'2", up to and including 6'3"(191cm) - Up to and including 237 lbs(less then 108kg)
Over 6'3", up to and including 6'4"(193cm) - Up to and including 245 lbs(less then 111kg)
Over 6'4", up to and including 6'5"(196cm) - Up to and including 252 lbs(less then 114kg)
Over 6'5", up to and including 6'6"(198cm) - Up to and including 260 lbs(less then 118kg)
Over 6'6", up to and including 6'7"(201cm) - Up to and including 267 lbs(less then 121kg)
Over 6'7"(201cm) - Up to and including 275 lbs(less then 125kg)

カラーリング・オイル

カラーリングは11月15日(金)の選手チェックイン後に行います。
タンニング製品 Official ProTan® を使用します。
各お店での事前予約受付は行いません。
大会当日でも受付可能です(※予約優先)。

料金

1回:18,000円
2回:23,000円
3回:27,000円

場所

スケジュール

15日(金)15:00 - 20:00
16日(土)07:00 - 18:30
17日(日)07:00 - 15:00

問い合わせ先

ヘア・メイクアップ

ご予約お問合せは・各メイクアップ業者へご連絡ください。

Mico

Anna Savitckaia

Natalia Silkina(ナタリアシルキナ)

Mondo-artist

オフィシャルホテル
備考

館内での飲食はご遠慮ください。
ゴミは各自お持ち帰り下さいますようお願い致します。
無許可での館内での商業行為は固く禁止します。
コンテスト運営を妨げる行為や、スポーツマンシップを逸脱した行為など、発見次第退場処分とさせていただく場合がございます。
貴重品等の取扱いには十分お気を付け下さい。盗難や紛失、破損等があった際の一切の責任は負いかねます。